"If your actions create a legacy that inspires others to dream more, learn more, do more and become more, then you are an excellent leader" – Dolly Parton
Investiture Ceremony is a solemn occasion where all the young students are prepared to don the mantle of leadership and discharge the responsibilities entrusted upon them by the school. MBIS taps in the budding young leaders and entrusts the responsibility of true leadership in them.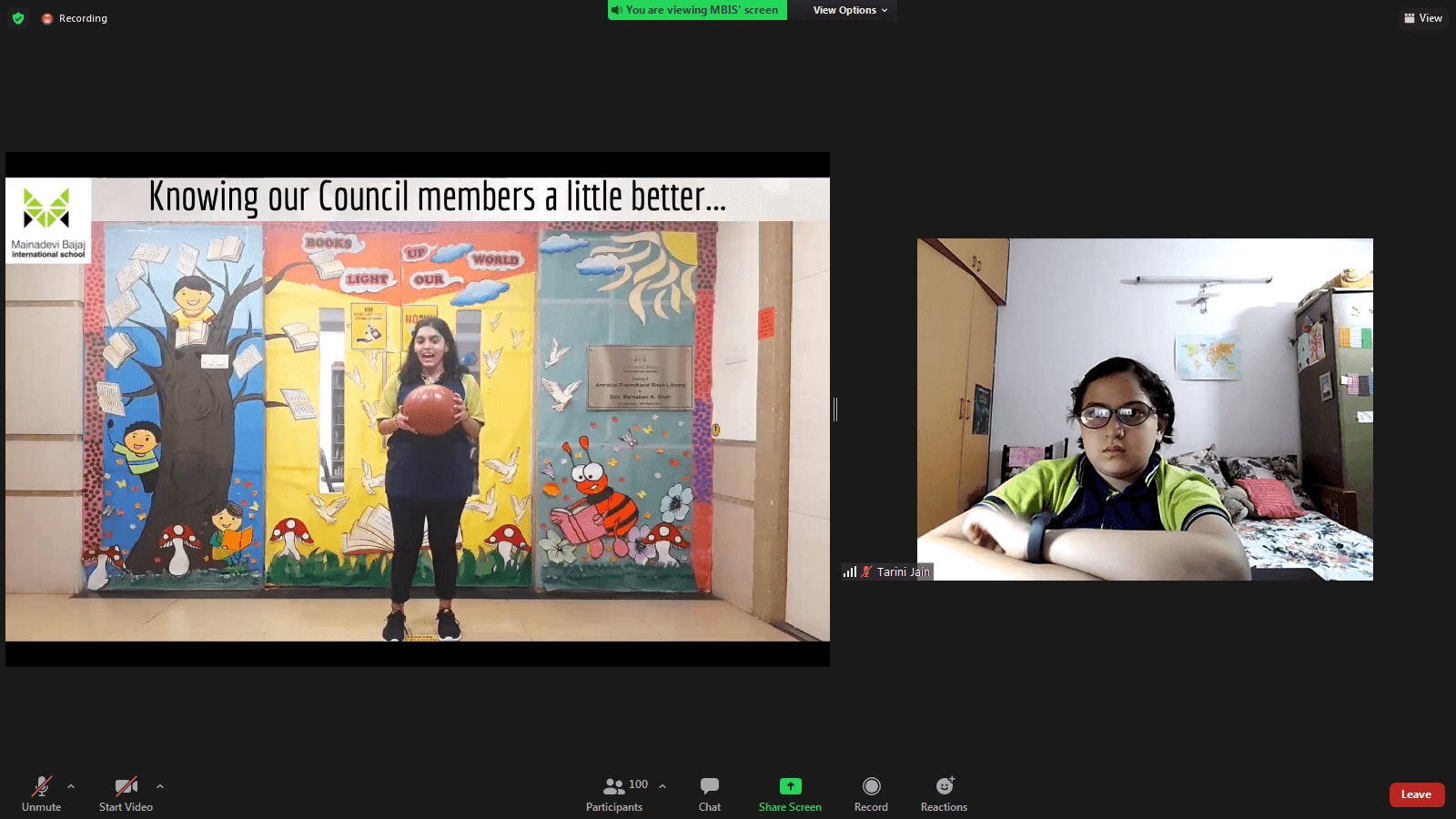 The invincible spirits of our young leaders resonated in our hearts a burning torch and set a trail to welcome the new leaders, Student Council 2021.
Nominations poured in with motivating speeches and creative videos and posters as part of the online campaign. As quoted by Charles Dickens "It was the best of times, it was the worst of times…", we see history repeating itself, however, these invincible moments have become a pillar of hope and a new platform to harvest the skills needed for an advanced well-developed world.
The occasion was graced by Smt. Mainadeviji Bajaj – Chief Guest, Shri. Kailashji Kejriwal – Guest of Honour, Mr. Ashok Saraf – President and Trustee, RSET and Ms. Archita Rajpuria, Trustee.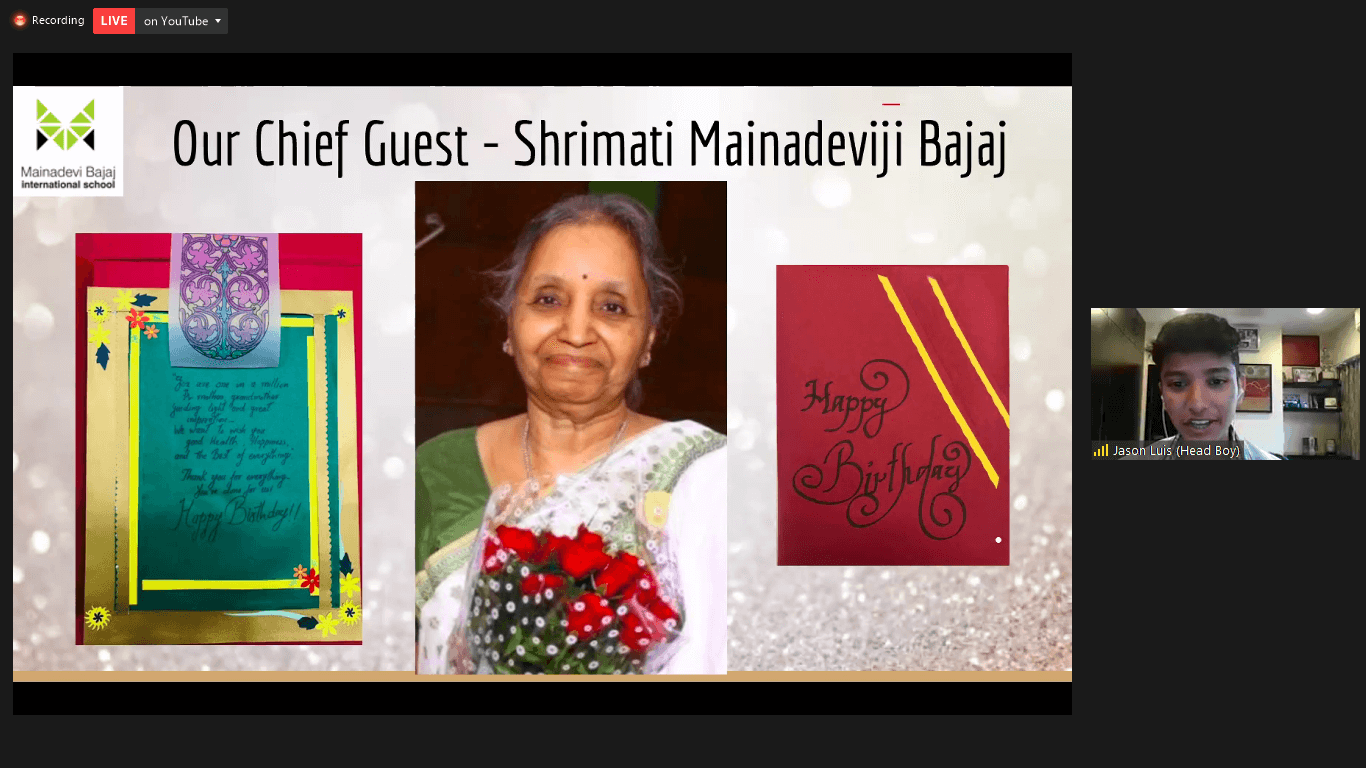 From its inception to its 12th year, MBIS has grown to provide wings to the students' dreams. Thus the Investiture Ceremony is not just any ceremony but it is a remarkable day as we celebrate the birthday of our dear Founder Smt. Mainadeviji Bajaj, truly inspiring and guiding light of MBIS.
The ceremony began with grandeur paying homage to Indian culture by a Bharatanatyam Dance by one of our very own students, followed by the celebration of our Founder's Birthday through a performance by our students to express their love and gratitude.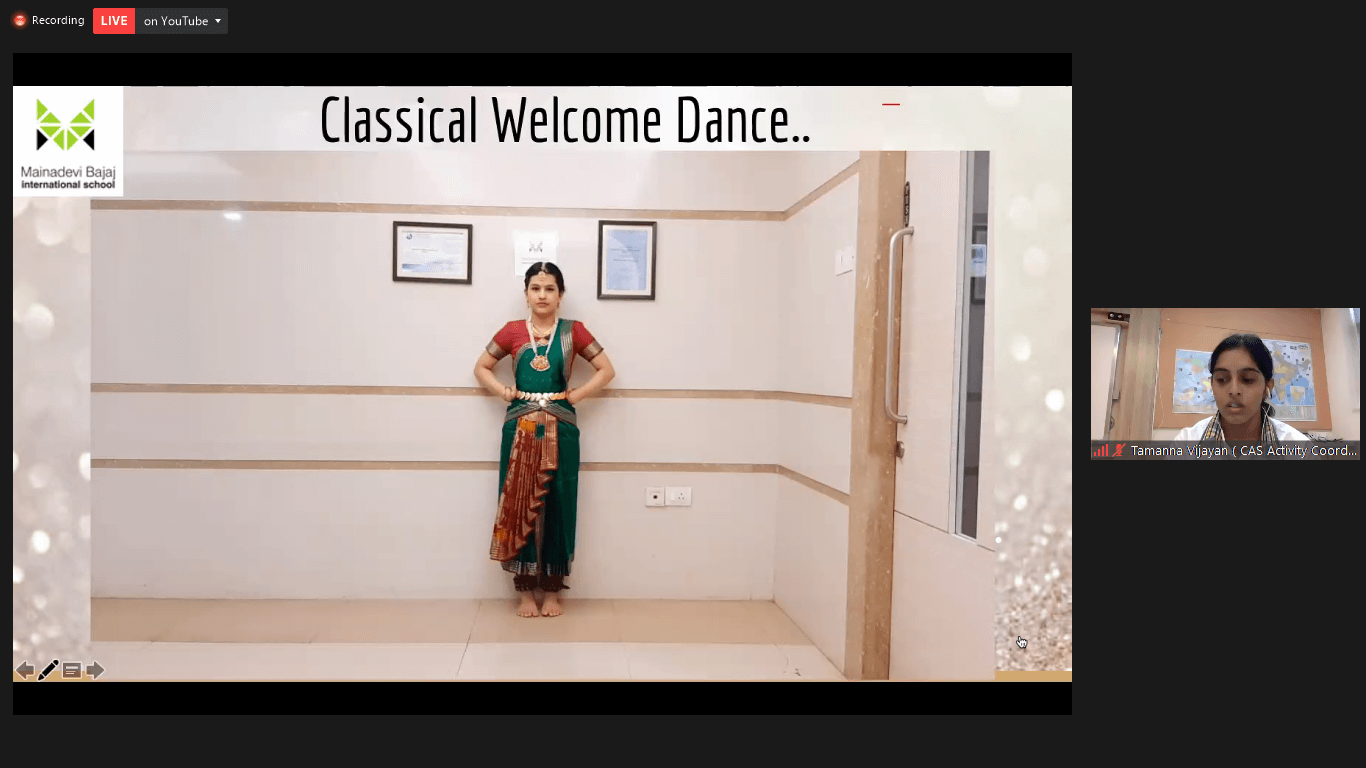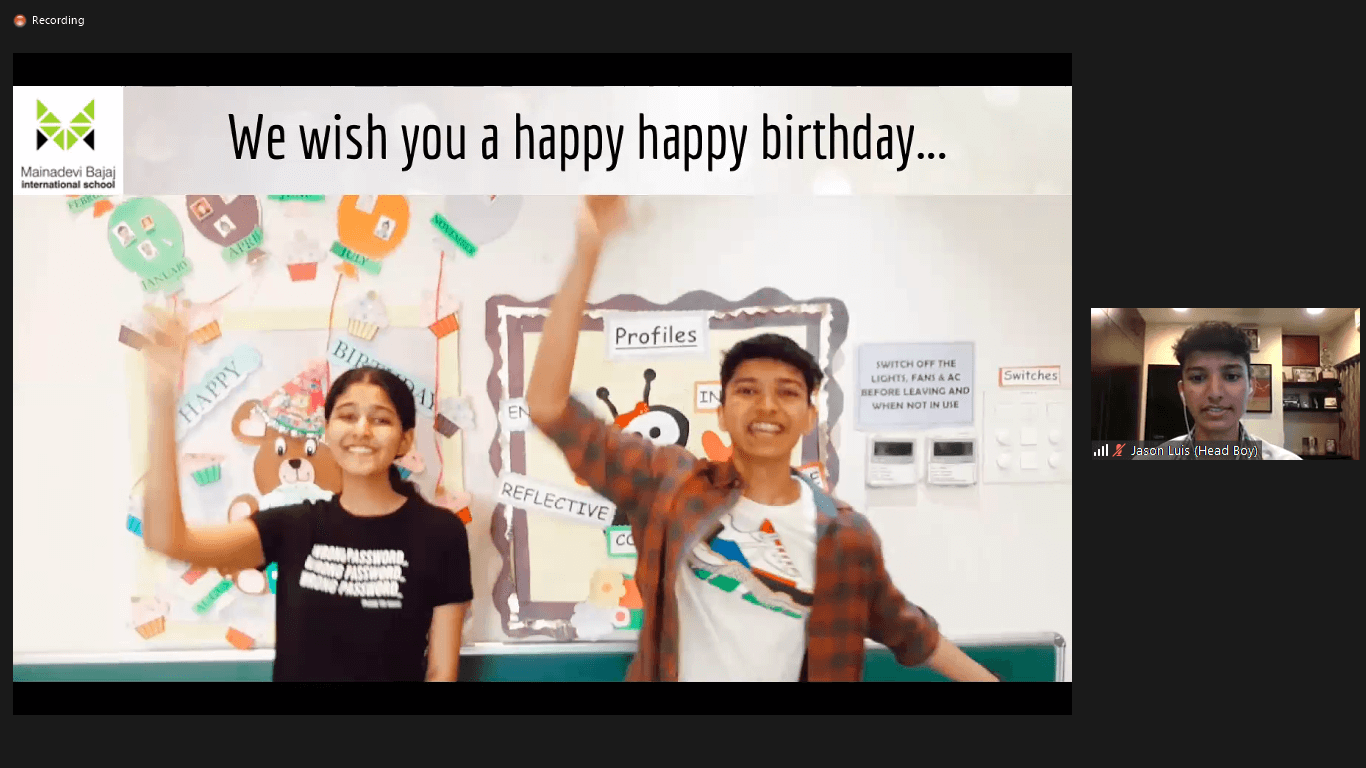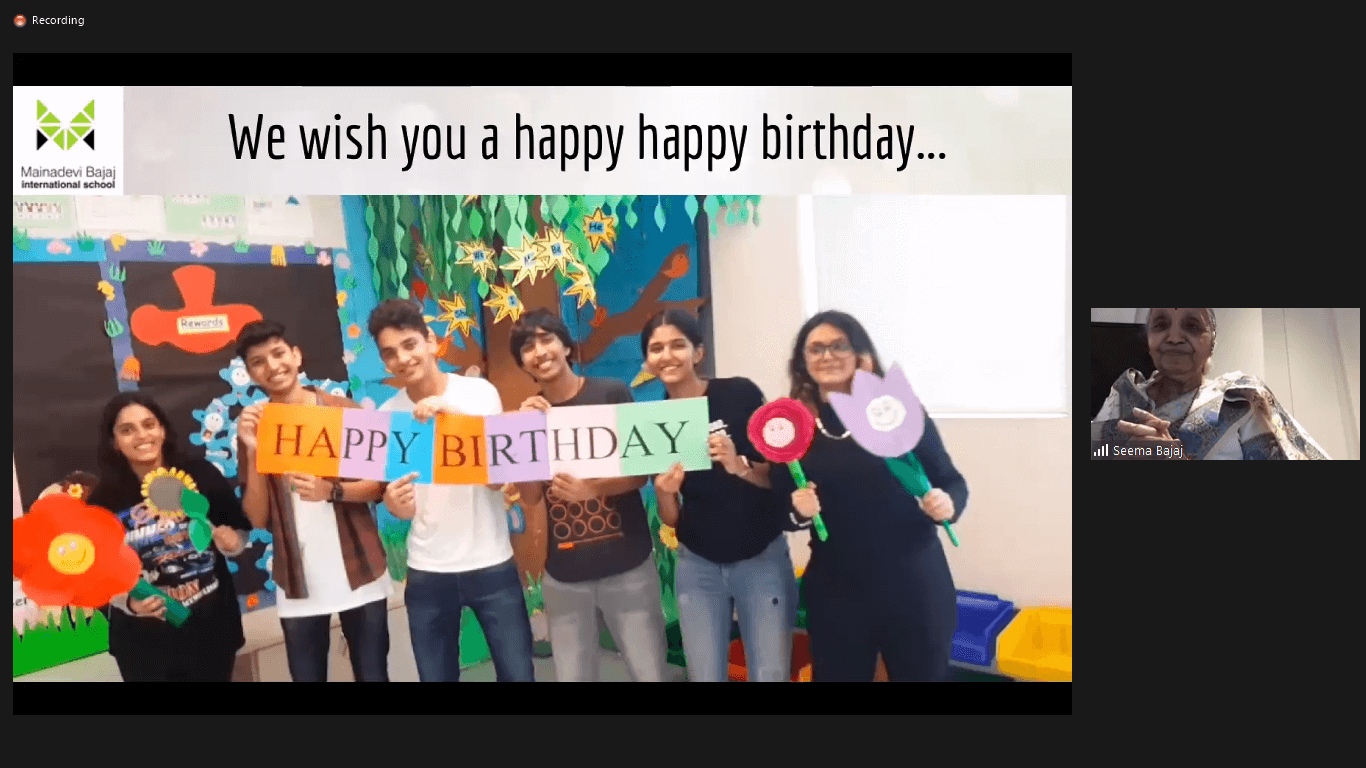 Following which the Student Council Members were introduced. 
Head Boy – Jason Luis
Head Girl – Devishi Audich
Sports Captain Boy – Ishaan Desai
Sports Captain Girl – Sia Bubna
CAS-Component Coordinator Creativity – Ada Khan
CAS-Component Coordinator Action – Tamanna Vijayan
CAS-Component Coordinator Service – Reem Khan
Cultural Captain – Araish Thakur
Ruby House Prefect – Prisha Goenka
Sapphire House Prefect – Ayushmaan Goyal
Emerald House Prefect – Samarth Goyal
Topaz House Prefect – Yash Sharma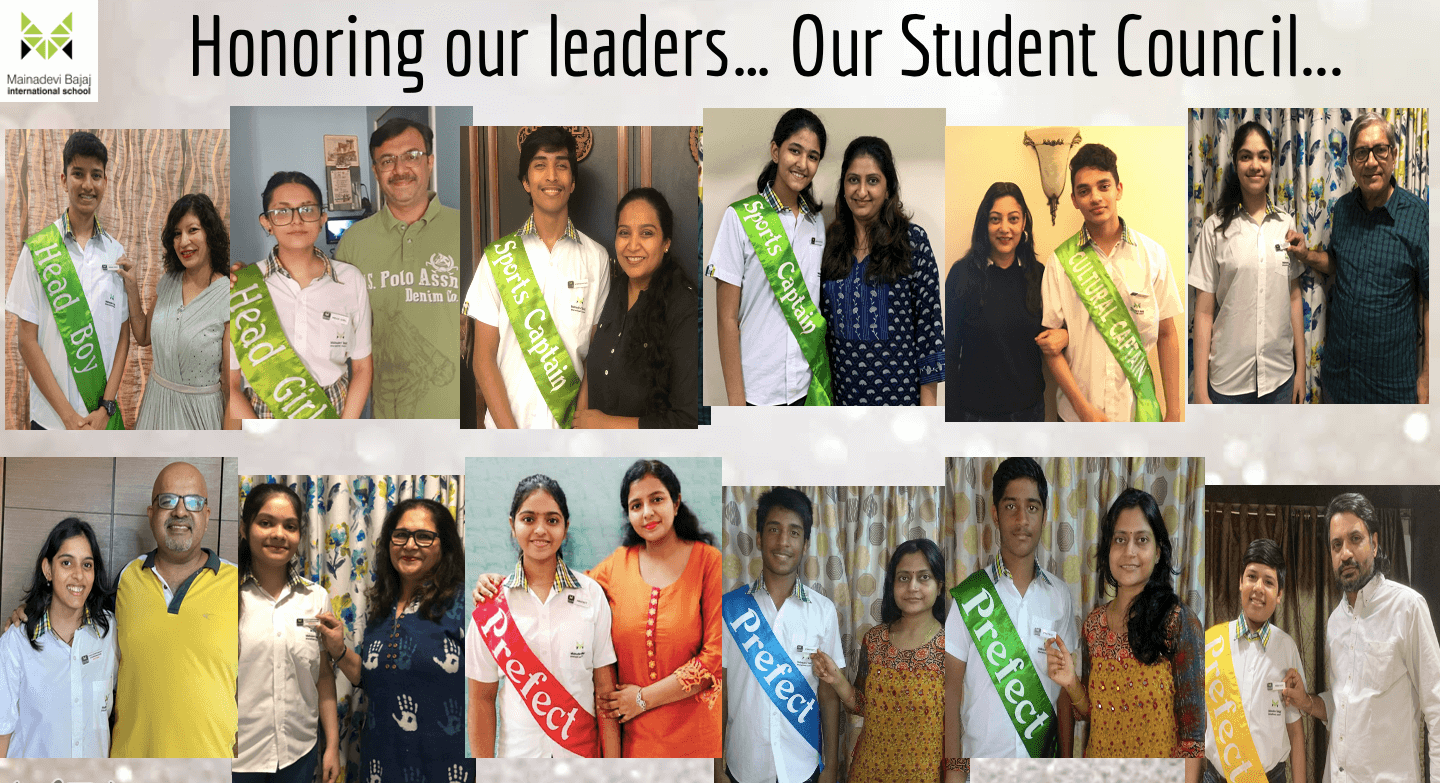 Mr Husien Dohadwalla, Academic Coordinator expressed how the duty of the Student Council should focus on "WE" rather than "I" and how the 21st-century skills should be complemented to forecast the true sense of leadership. He explained how self-reflection is a core aspect that promotes good leadership skills. 
Amidst the Pandemic, the Badging and Sashing were done by parents at home since the event was held online, followed by the oath-taking ceremony.
Dr Jennifer Pereira, Principal, MBIS emphasised on the essence of Self Awareness, that leads to time management, effective performance and also helps with identifying oneself to further identifying the strength of others.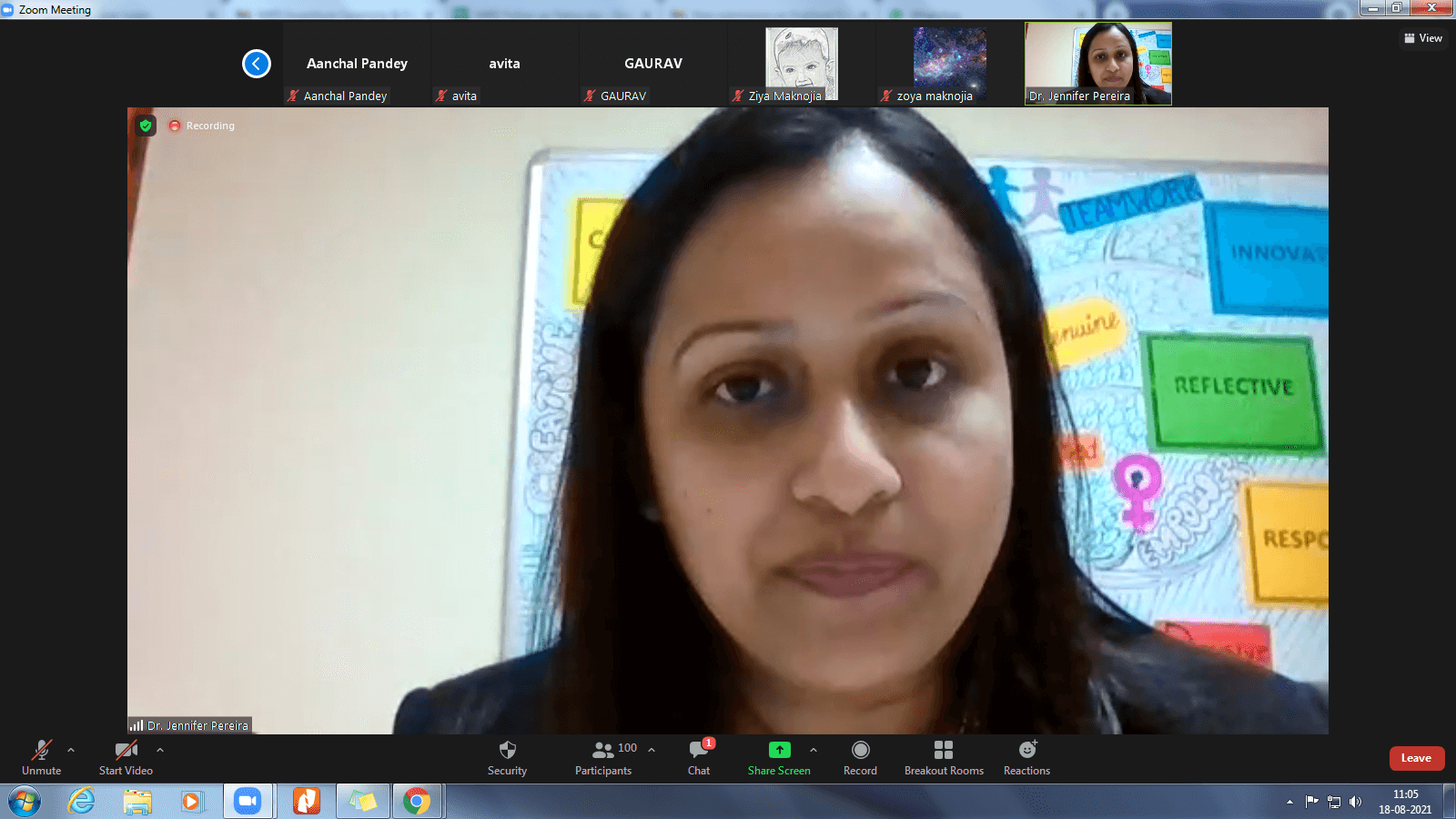 To add a personalized touch to the ceremony we had a few alumni along with their parents who shared their experience at MBIS. This was followed by our current students and parents sharing their experiences. These testimonials acted as a feather in the hat for MBIS' Success. Student Achievers were felicitated for their success as well during the ceremony.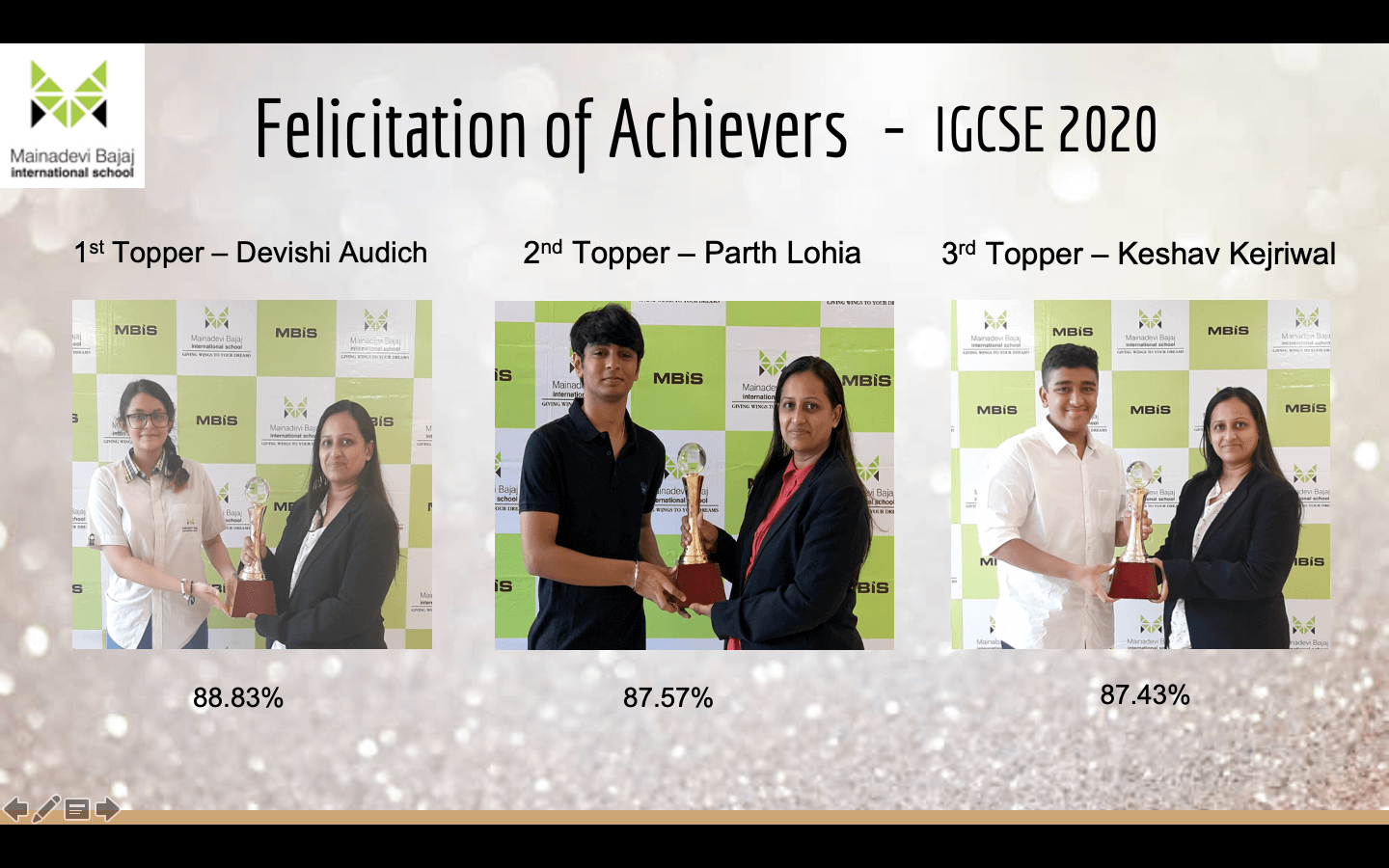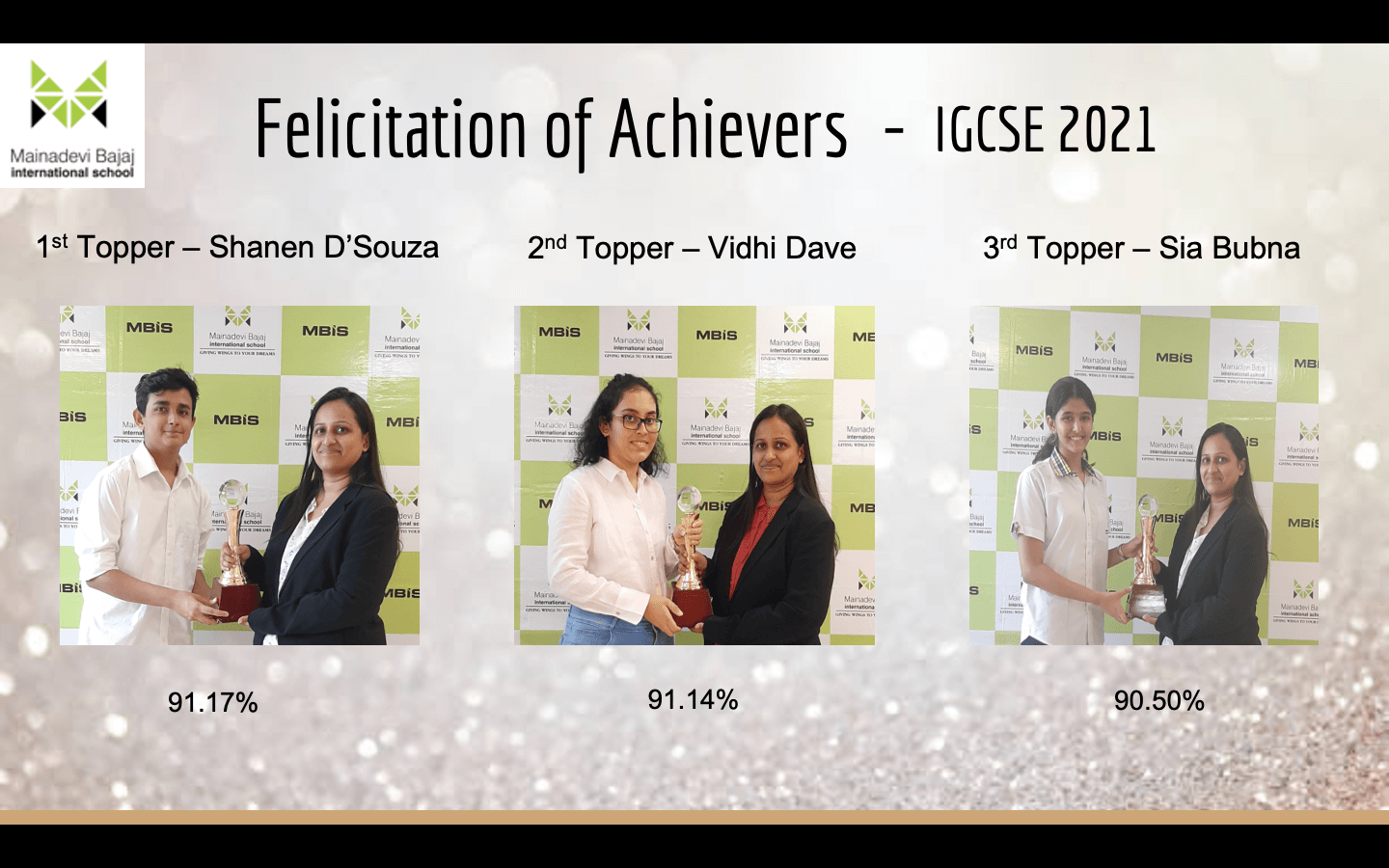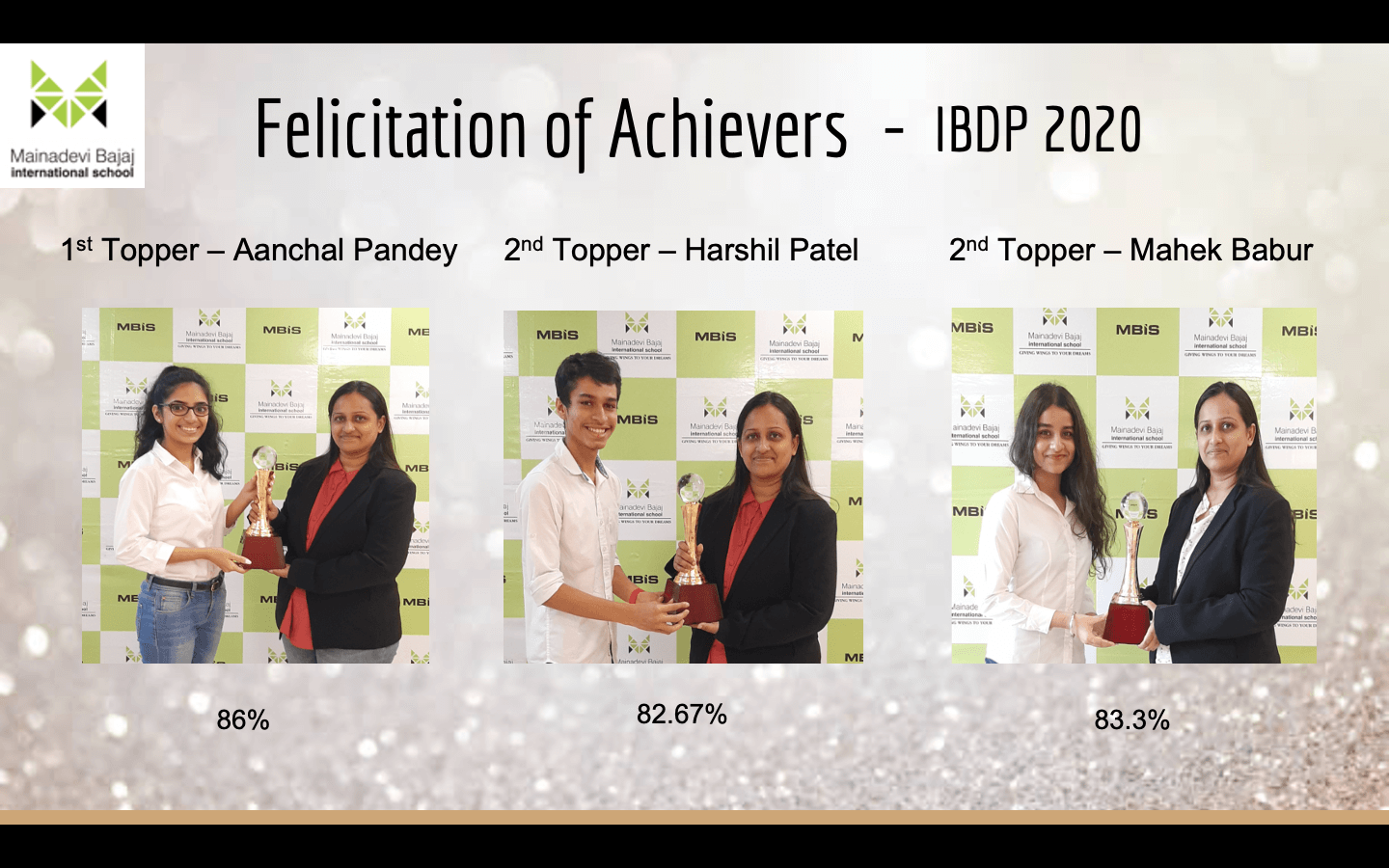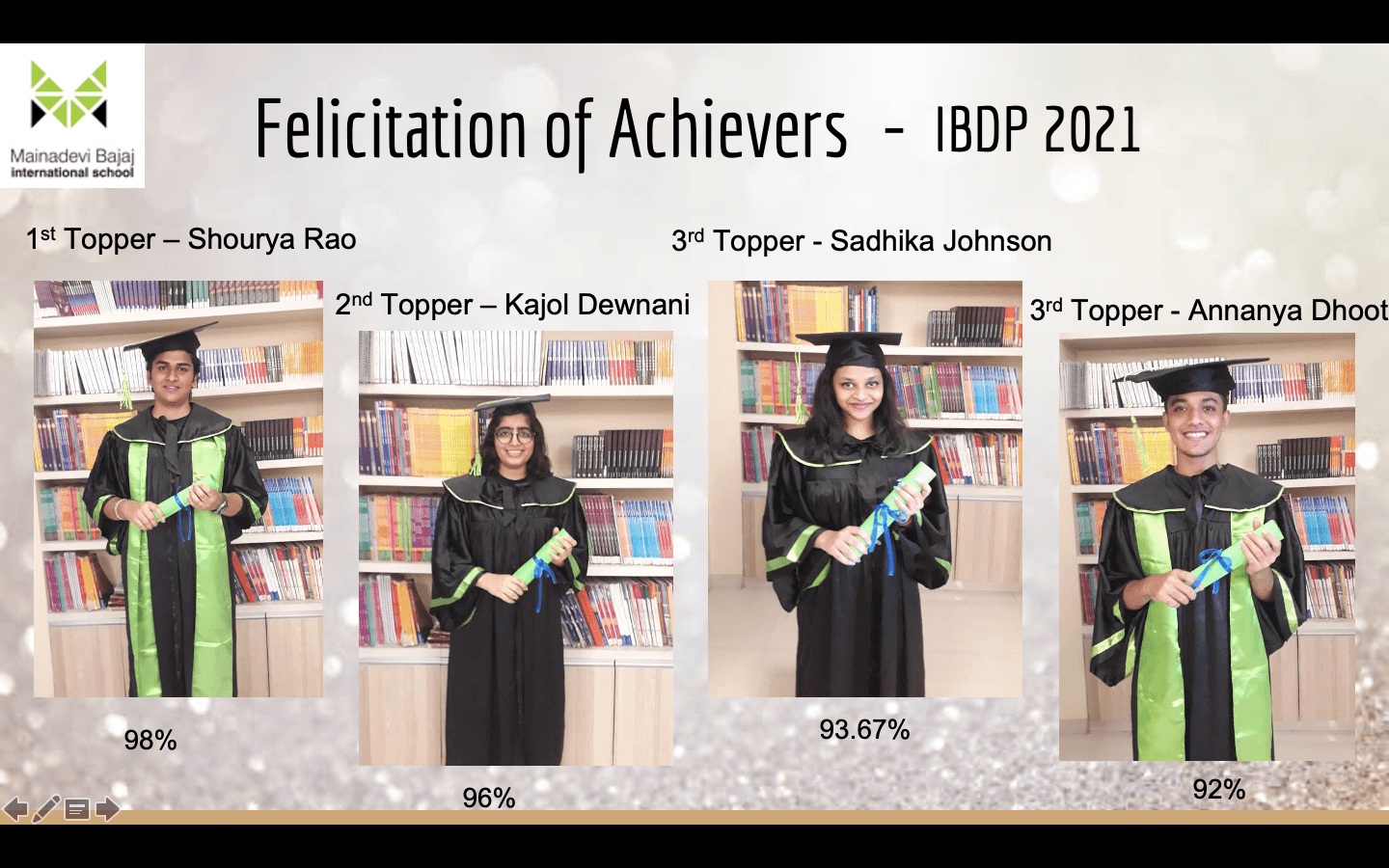 Shri. Kailashji Kejriwal, the Trustee & Hon. Secretary of RSET congratulated the newly elected student council members and reminded them that with power comes responsibility and that this responsibility has to be nurtured abiding by the norms set over the years.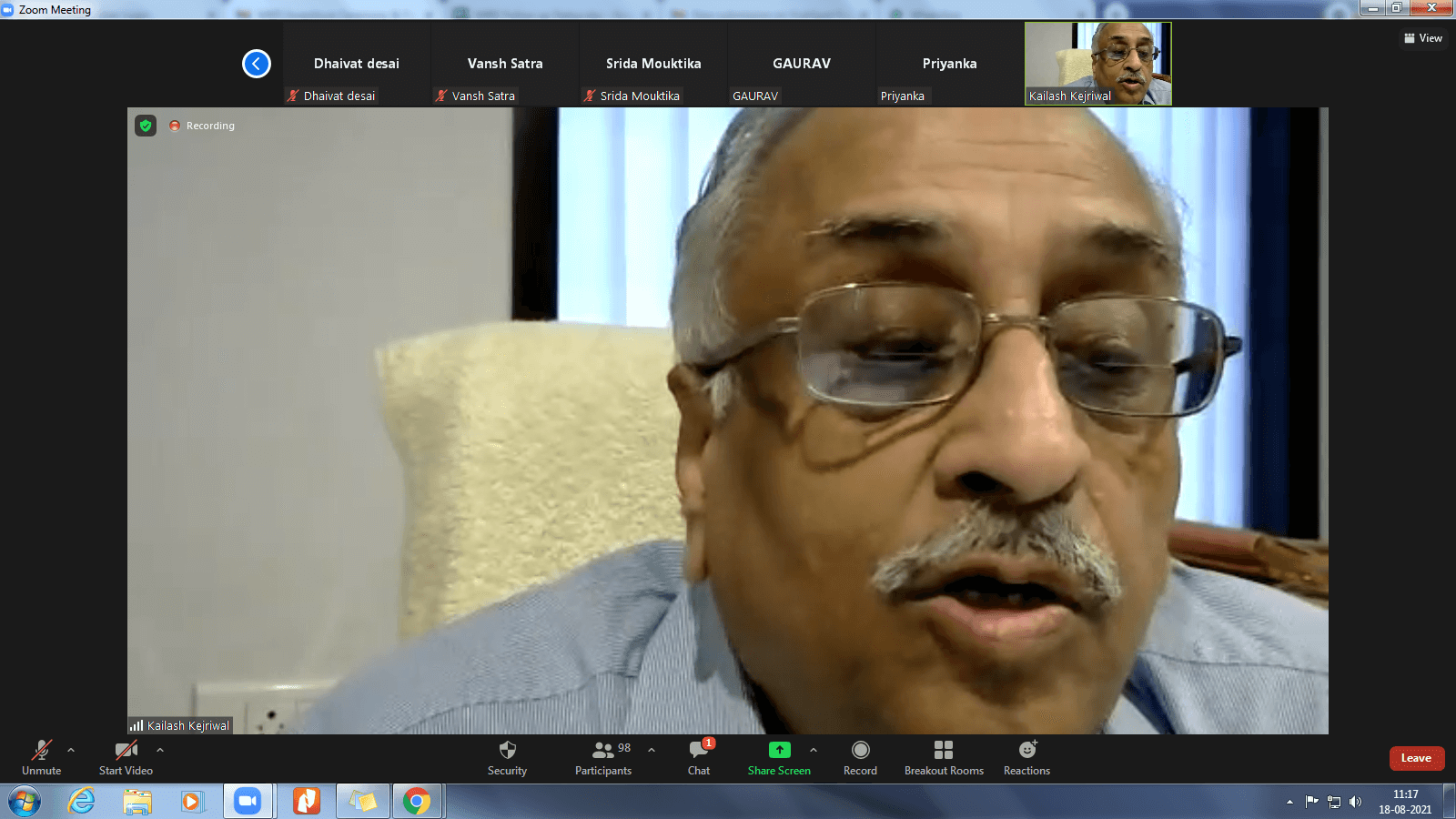 The ceremony culminated with the School Song and a Vote of thanks to all the dignitaries, parents, students and teachers.