On Thursday, 28th October 2021, the students of early years, dressed in lovely traditional attire celebrated virtual Diwali.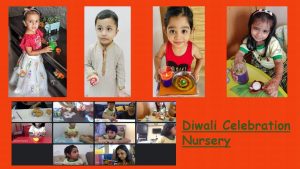 The students enjoyed making diyas by moulding clay and decorating them.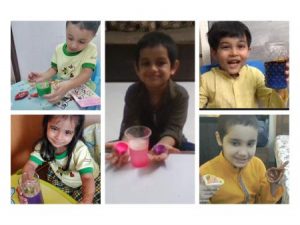 We hope each diya made when lit brings a glow of happiness on their face.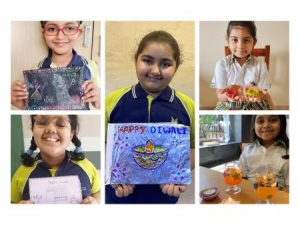 Primary students during their art classes, made scratch art integrated with Warli Art (Warli people celebrating Diwali), scratch Art greeting cards with decorative diya designs, Foil embosses painting relief work diyas, and Integrated abstract sculpture with Diwali and maths 3d shapes. to decorate their homes during this festival of lights.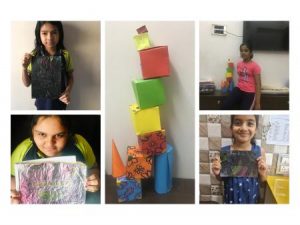 We wish this Diwali the brightness of the lights of this divine festival surrounds them forever.